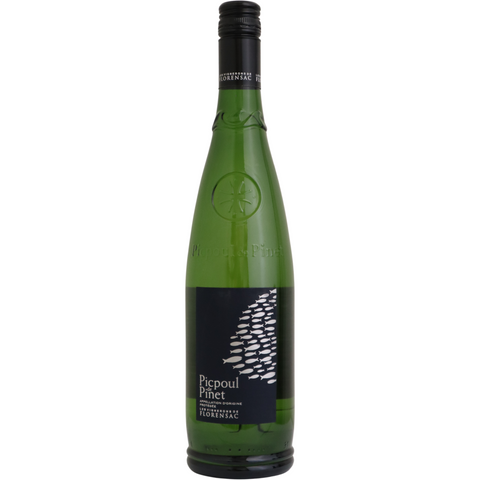 2022 Les Vignerons de Florensac Picpoul de Pinet "Flores", Languedoc- Roussillon, France
Pale yellow with green hues, this lovely and fresh Picpoul has plentiful aromas of grapefruit, salty seaside, lemon rind, white flowers, hibiscus, macadamia, peach pit on the nose. Minerally and bright palate with saline undertones + lemony finish.
ABOUT THIS WINE
Harvest takes place during night time to preserve the freshness of the grapes and prevent oxidation. The whole fermentation occurs in temperature controlled stainless steel tanks. There is no malolactic fermentation to maintain the bright acidity of the Picpoul. Picpoul is a highly acidic grape, the name originating from "to sting the lips" or pique-pout. Aged 4 months aged on its lies in stainless steel tanks Farming is sustainable. Yields are 60hl/ha.
ABOUT THIS PRODUCER
Established in the crossroads of a Domitian communication and trade route, and the ancient Roman ports of Sete and Agde, Florensac is one of the oldest vineyard sites on the Mediterranean coast line. Today, les Vignerons de Florensac (winegrowers of Florensac) strength lies in the 260 growers that contribute to the Cave providing both the highest quality of grapes in the region and contributions to building of Vinipolis, their oenological tourism project.