DISCOVER OUR WINE CLUBS
Looking for a new adventure in the world of wine? Join our exclusive wine club and discover a whole new universe of flavors, aromas, and experiences.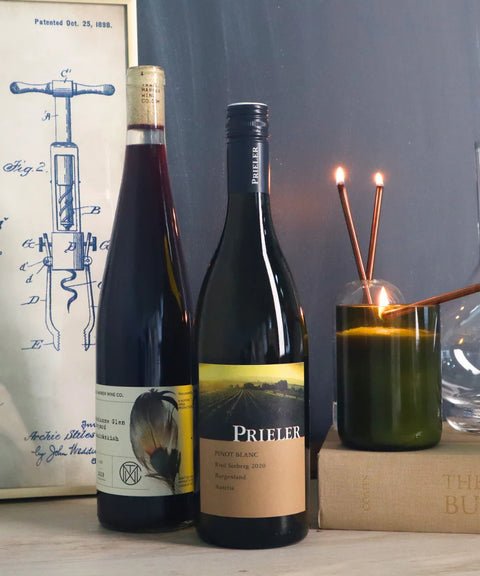 THE ESSENTIALS
"Les Incontournables"
Explore True Terroir wines, and let yourself be surprised.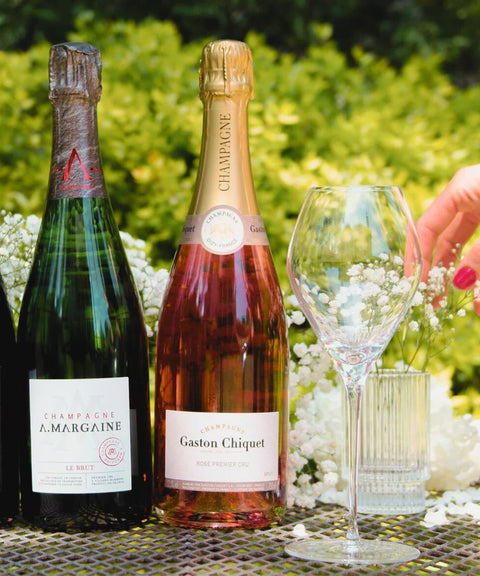 THE CLASSICS
"Les Classiques"
You've explored and you know what you love. Let Perrine surprise you
TIPS ABOUT OUR WINE CLUB
OUR WINE CLUB IS AVAILABLE AT OUR THREE LOCATIONS:
Westside Email: westside@perrineswine.com
Buckhead Email: buckhead@perrineswine.com
Sandy Springs Email: Sandysprings@perrineswine.com
Due to Georgia Alcohol Law we cannot ship wine...
BUT DELIVERY IS AVAILABLE TO ATLANTA & SANDY SPRINGS RESIDENTS! 🚛

Your Wine Club is ready for pick up the 1st of each month at any of our locations.

As a wine club member, you'll also receive 10% off wine purchases at all Perrine's Shop Locations!

SEND US AN E-MAIL TO JOIN THE CLUB
FAQ
Frequently asked questions about our monthly wine club:
Is there a minimum month of commitment for a Perrine's Wine Club subscription?
Nope!  We want you to love it, if you don't or if life changes, you can cancel at any time. The best way to cancel is to email your preferred shop. We asked for a 48 hours notice prior to the billing date (1st of each month)
Can I modify the wine selection?
Our wine clubs are curated by Perrine herself. We do not allow substitutions.  However, if you want something specific, we can customize something for you but it wouldn't be part of the PWC subscription.

When and where is the Perrine's Wine Club ready?
All wine clubs are ready for pick up at your preferred shop on the 1st of each month, If the 1st  is a Sunday or holiday it will be ready the next business day.
Can I switch my wine club type every month when I come to the Shop?
Unfortunately, after your billing date, we cannot switch your current wine club, but we can switch for the next month.   
Do I automatically get charged every month (even if I don't pick up)?
Yes. Our system automatically charges every month on the 1st. We may pause your subscription if your club is not picked up after 2 months and we cannot get in touch with you.
Can I pause my subscription?
Yes, you can pause for up to 9 months. To reactivate simply email us. While your subscription is both you will not be eligible for the PWC discount.
I am going away for a few months. Can you hold my wines?
We can only hold up to two months. If you are away for a while we can deliver or pause your PWC. 
Are there ever rosés? What about Sparkling?
Yes! Perrine selects wines based on the season, so you will receive some Rosés in the warmer months. A Sparkling will often make a feature in December in the Original club.  
We offer Les Bulles and Champagne for our sparkling lovers.
What if I like a wine club wine? Can I buy more of it?
Well, some of our wine club wines are very limited so we may not have extra for sale, but if we do of course. Just asked. And remember as a wine club member you always receive 10% off on all wines*.
*Wines ended by .99 
What if I don't like a wine?
We don't want that, let's first make sure the bottle is not faulty, bring it back and we will taste it together, or if you describe it on the phone we will know if it is faulty.
In the case when it's not faulty and you dislike the varietal, we will talk about it and agree on the best option for you.
What kind of wines are in the wine club?
Perrine curates all wine club selections, she tastes wines from all around the world focusing on wines
made in the vineyard by people who care about their land and want to make the best. The PWC is based on the season, in summer the red will be lighter, and fuller in winter. All of the wine will be terroir driven to express the region's flavors.
Call or email your preferred shop, and we will cancel your membership immediately for you.
Are there any other benefits to being a club member?
Yes!!! All wine club members receive 10% off wine purchases, no matter the quantity, at all of our locations!