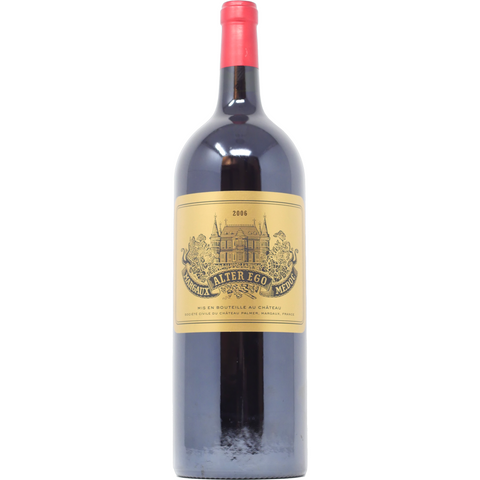 2006 Alter Ego de Chateau Palmer MG Margaux
Absolutely delicious expression of Left Bank Bordeaux. Cabernet dominates this blend, with savory, spicy and juicy undertones. Lengthy tannins, ready to be enjoyed now, or laid down in a cellar for a special occasion.
Château Palmer has cemented its position in the very top echelon of fine wine's greats. A consistently high-scoring Margaux, the Troisième Cru Grand Vin is one of the most sought-after and iconic wines in the world. Some of Palmer's best vineyard sites are reserved for their Merlot which typically makes up over 50% of the Grand Vin blend and is responsible for the generous and supple style Château Palmer is known for. Originally part of Château d'Issan, the vineyards were separated and what is now Château Palmer became Château de Gascq. Owner Madame de Gascq, who apparently boasted that her wines were as good as Lafite's, sold the property to Charles Palmer, a British field officer in the Duke of Wellington's army.