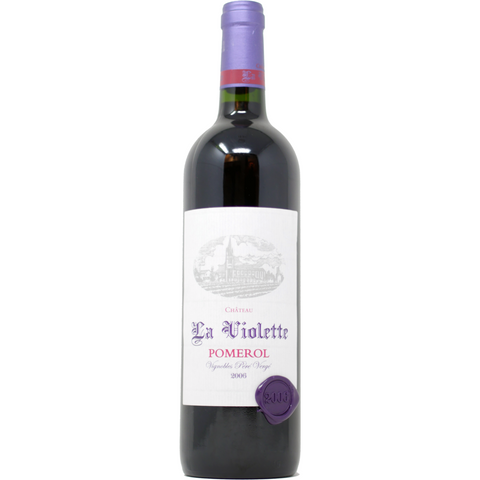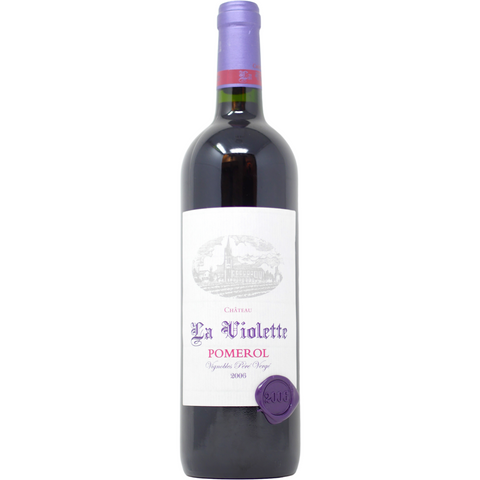 2006 Chateau La Violette Pomerol - 6L Methuselah
Floral, black raspberry, and currant nose, a dark plum color, and a full-bodied mouthfeel, but with a lightness and sweet noble tannins. The textured, layered mouthfeel is impressive, the purity impeccable, and the finish very, very long.
Although Chateau La Violette dates back to the late 1800's, when it began to earn a reputation for its wines. In those formative years, the property was owned by a cooper, who made wine barrels for other estates, Ulysse Belivier.
It is only quite recent that Chateau La Violette has producing some of the best wines in all of Pomerol. Purchased in 2005 from Frederic Dumas, Chateau La Violette made its debut for the new owner, Catherine Pere-Verge with the 2006 vintage.
While the estate has always been known to be placed on great terroir, the wines were ordinary since at least the early 1960's.
The small Pomerol vineyard of Chateau La Violette is located on the top of the Pomerol plateau. The old vine Merlot planted in the vineyard is close to 60 years old. In fact, many of their vines are even older. Chateau La Violette is located not far from Chateau Trotanoy and Le Pin.