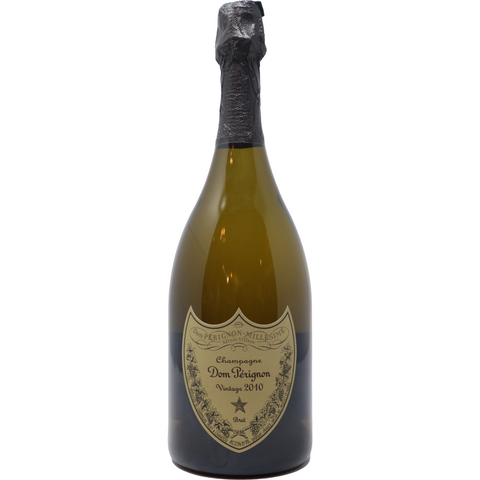 2010 Dom Perignon, Champagne, France (Gift Box)
The body shows generous, firm and controlled mousse. Then it contracts, letting the wine vibrate with spices and pepper. The energy is sustained to a scintillating, saline finish.
2010. Winter was rigorous, spring dry and late. After a particularly sunny decade, such freshness was surprising. Summer was hot, but not excessively so. Then, two days of diluvian rain brought this ideal trajectory to a halt. In just a few days, botrytis mold developed on the grapes, mainly on the pinot noir.

This triggered a race against the clock. The grapes were not yet fully mature, but a decision had to be made quickly. Dom Pérignon deployed its full resources to trace a precise map delimiting the maturity and health of each parcel in its vineyards. Every minute counted.

This expert vision of the situation gave the possibility of saving excellent plots of pinot noir grapes. The challenge was met, Dom Pérignon declared a vintage quite literally "saved from the waters": Dom Pérignon Vintage 2010, fruit of intuition and mastery.