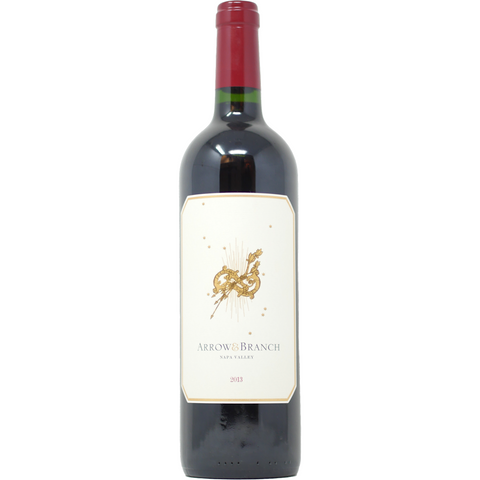 2013 Arrow & Branch Red Blend
Fruit focused with ripe fleshy dark cherry, hints of liquor and blueberry. The French oak spices are laced throughout the wine adding layers and allow the fruit to shine. This age worthy wine wraps around the palate and makes a grand exit to a fresh finish.
With a warm dry spring, consistent summer temperatures and cool sunny weather through out October it was a near perfect growing season in 2013. The 2013 Red Wine is a true Cabernet Franc based blend.
Arrow&Branch proprietors Steve and Seanne Contursi share a great love for the wines of Bordeaux. The couple began their romance while traveling through Bordeaux in the mid 1980's, and have since found their dreams come true in being able to live and make wine in Napa Valley.
One of the rising stars of Napa Valley winemaking, Jennifer Williams, was named Winemaker for Arrow&Branch in April 2011. Jennifer takes the reigns at Arrow&Branch from Winemaker extraordinaire, Helen Keplinger, who recently accepted the winemaking position at Bryant Family Vineyards. After years of working with and learning from legendary winemakers such as Rosemary Cakebread, Francoise Peschon and the Novak family, Jennifer now brings her outstanding talents and experience to Arrow&Branch.