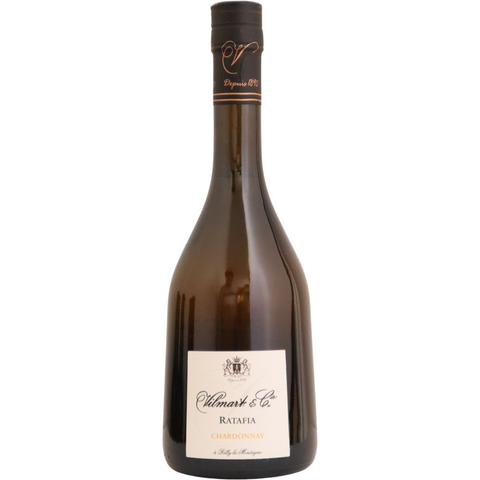 2013 Vilmart & Cie Ratafia , Champagne, France 500ml
Crisp apple and citrus aromas on the nose matched with a lively, creamy mousse on the palate.
ABOUT THIS WINE
100% Chardonnay from Rilly-la-Montagne 1er Cru. Grown on clay and limestone soil. The wine is aged for 7 years in 400L and 600L wooden barrels.
ABOUT THIS PRODUCER

Vilmart & Cie. traces its history back to 1890, when it was founded by Désiré Vilmart, and from the beginning, Vilmart & Cie. has always been a récoltant-manipulant, making champagne exclusively from estate-owned vines. Since 1989 the estate has been in the hands of Laurent Champs, the fifth generation of the family to take the helm of the house.
The majority of Vilmart's 11 hectares of vines lie in Rilly-la-Montagne, although there are a few plots just over the border in the neighboring village of Villers-Allerand. Vilmart is a member of Ampelos, an organization that promotes organic and sustainable viticulture, and Champs has never used any herbicides or chemical fertilizers since taking over the estate. All of the vineyards are planted with cover crops and plowed, and Champs enjoys an additional advantage in that his parcels are relatively large—only 12 different parcels over 11 hectares—meaning that he is more protected from contamination by chemical treatments in neighboring plots.