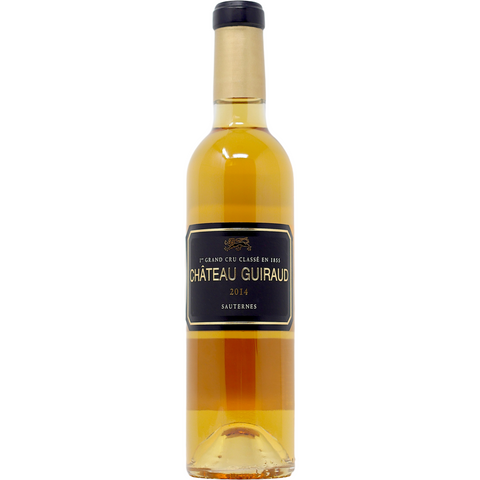 2014 Chateau Guiraud Sauternes 375ml
Legendary, classified (1855 Premier Cru Classe) Sauternes house Chateau Guiraud was the first certified organic winery in its class. This meticulous attention to detail in the vineyards carriers over into the cellar and their wines.

Sandy gravel constitutes 80% of the soil, the rest consisting of deeper soil mixing gravel, limestone and heavy clay. The plots offer heterogeneous soil, many nuances shape the basements. Below, the presence of springs allows perfect drainage of the vineyard, avoiding stagnation of humidity.
Noble rot is the environmental heritage of Château Guiraud. In autumn, a meticulous mushroom called "Botrytis Cinerea" appears and transforms the grapes. Their colors evolve and opt for a dark shade, austere limit. The noble rot embodies the role of aromatic precursor and its understanding is essential since only the seeds in perfect concentration will be harvested, one by one.