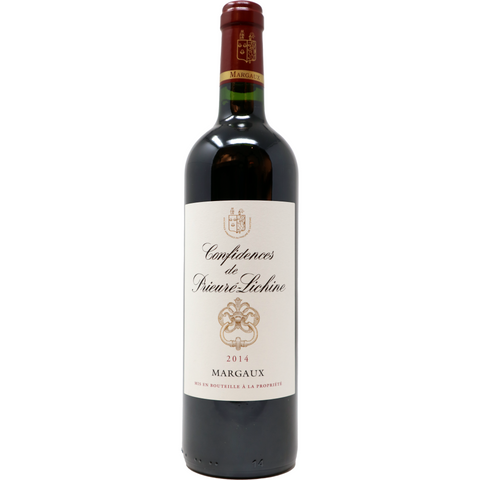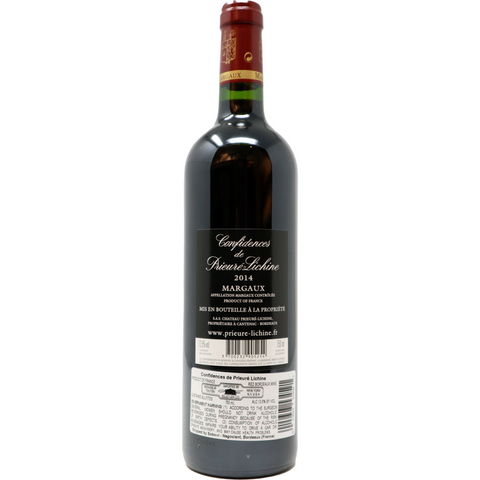 2014 Confidences de Prieuré-Lichine, Margaux, France
Underripe plum, vanilla, and tobacco immediately jump out on the nose. Firm tannins, cherry and touch of currant come together wonderfully on the palate.
Benedictine monks had been making wine at the site for years, and by the 18th century the wines were sold under the name Le Prieuré de Cantenac. The property was confiscated during the French revolution and sold to neighboring estates, such as Chateau Palmer. The portion that was bout by Monsieur Pagès was eventually awarded a fourth growth classification in 1855. By the time Alexis Lichine bought the estate in 1953, all that was left of the property was 11 hectares of neglected vines. The estate was renamed Château Prieuré-Lichine in 1953, and that same year wine from Cantenac were allowed to use the appellation Margaux. By the 1970s Lichine had amassed 58 hectares and returned the property to its former glory. The estate was sold to Groupe Ballande in 1999 and is currently under the direction of Stéphane Derenoncourt.