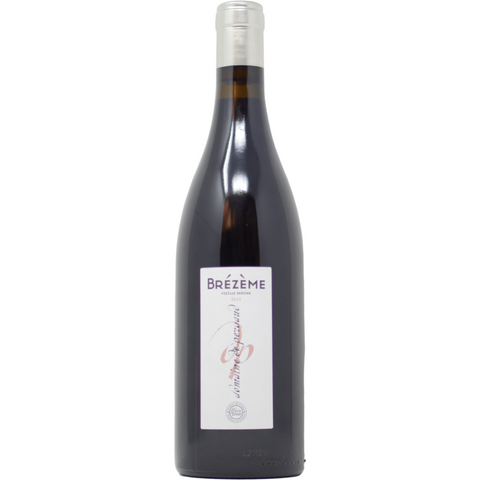 2014 Eric Texier Domaine de Pergaud Brezeme Rouge Cotes du Rhone
The nose shows raspberry, currant and black olive. The fruit notes dominate at this stage and cover a spectrum from raspberry to black currant. Some earthy tones are also present, but are somewhat drowned out by the minerality. The finale is energetic.
From a tiny parcel of 60-70 year old non-clonal Syrah, located in Brézème on a steep south-facing slope comprised of limestone soils, the grapes are hand-harvested and then whole-cluster fermented in concrete tanks with a one-week maceration without pigeage, before aging for 30 months in old demi-muids and bottled sans-soufre.