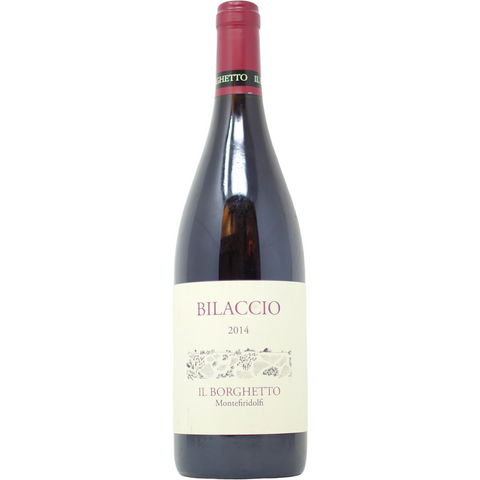 2014 Il Borghetto 'Bilaccio' Sangiovese, Tuscany, Italy
Soft, round mouthfeel & silky texture w/ layered notes of cherries and dried herbs make this unique, fresh and full of life. The aromas & palate are complex & the finish goes on and on. We adore this wine.
Il Borghetto Winery is located in Montefiridolfi, on the Chianti hills, close to San Casciano
Val di Pesa (12 km from Florence and 40 km from Siena). The Azienda Agricola Il Borghetto
is a 30 hectare estate, comprising of olive groves, vineyards and woodland.
We produce red wines Chianti Classico Riserva and IGP Toscana. We started to plant new
wineyards in 1999 and we produced our first bottle of wine in 2003. As we literally started
from the ground up we have been able to tailor the winemaking to the most important thing
of all, the wineyards.