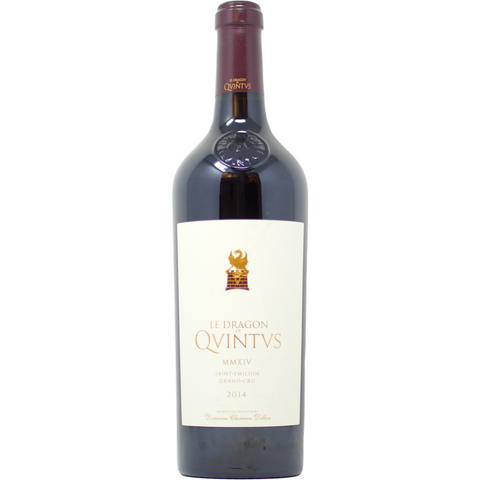 2014 Le Dragon de Quintus Saint-Emilion Grand Cru, Bordeaux, France
Ripe Merlot gives this wine its richness and concentration. It is filled with black fruits, hints of the wood aging and with tannins cushioned by the fruit. Acidity shows strongly at the end, leaving a bright aftertaste.
The inspiration for the name ˝Dragon de Quintus˝ came from the vineyard's privileged location on a promontory at the edge of the Saint-Emilion plateau, as well as from the history of the watchtower built there to defend the village.
In Western mythology, the dragon is represented as a very intelligent creature, usually the guardian of a priceless treasure benefitting from exceptional sight.
This symbol of the keeper and protector of a magic terroir, observing this boundless panorama, is how we came to personify the second wine of Château Quintus.