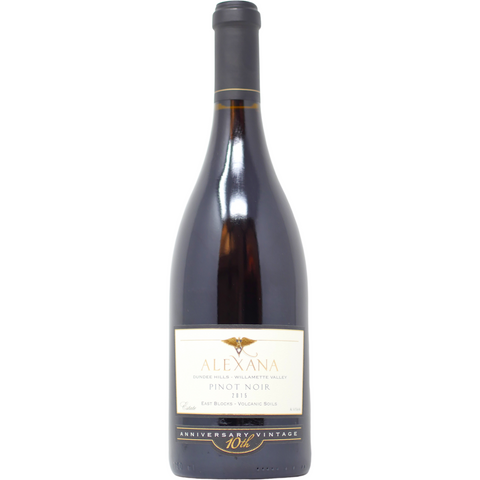 2015 Alexana ''East Block'' Dundee Hills, Oregon, USA
As the wineries flagship Pinot Noir, Alexana Dundee Hills expresses the estate's entire diverse terroir. Vibrant notes of cherry, cola and spices, with a smooth and creamy texture. Founded by Medaiah Revana, his passion for farming began as a young boy in rural India while helping with his family farm.

Alexana Winery was born of Dr. Madaiah Revana's love of the great wines of Burgundy. In the spring of 2005, Dr. Revana began a search for both the ideal region and an experienced winemaker with the goal of producing Pinot Noirs that could rival those from Burgundy. His search ended in Oregon's Willamette Valley, where he met Lynn Penner-Ash. Alexana is named after Dr. Revana's daughter, Alexandra.