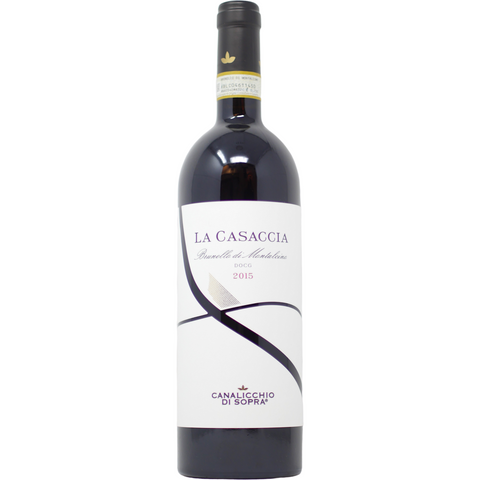 2015 Canalicchio di Sopra Brunello di Montalcino Vigna Casaccia
A silky texture sets the pace for black cherry, plum, earth and iron flavors in this powerful red. Rich and round, exhibiting a dense underpinning of tannins. Though ripe, this strikes a good balance, finishing long.
In 1962 Primo Pacenti, a lover of the land with a knowledge of its products, founded Azienda Agricola Canalicchio di Sopra. Situated in the northern side of the Municipality of Montalcino and in the middle of the tourist itinerary of Val d'Orcia, the farm extends for about 60 ha, 15 of which are cultivated with vines and 2 with olive groves.
Three generations live here side by side with the common aim of producing quality wines: the generation of the grandfather, Primo Pacenti, who founded the farm and managed it until the 1990's, as well as participating actively in the social life of the Consorzio del Vino Brunello di Montalcino; that of the father, Pier Luigi Ripaccioli, who with the grandfather has undertaken to increase the quality by proposing careful and meticulous work; that of the grandchildren, Simonetta, Marco and Francesco who joined the management in 2001, bringing with them new ideas and new technologies always in respect of ancient methods and customs.
The vines grow in two of the zones with the highest vine growing and wine making vocations in Montalcino: Canalicchio di Sopra and Le Gode di Montosoli. The different exposure and the geological differences of the soils produce different Sangiovese grapes where balance and power compensate one another in the wine cellar through the patient work which always seeks the best blend of tradition and innovation.