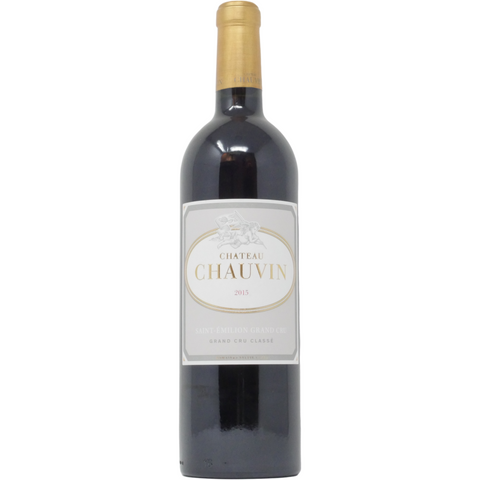 2015 Chateau Chauvin, St Emilion, Bordeaux, France
The level of richness and fruit power captured in this elegant, silky St.-Emilion is impressive. Dark plums, roasted coffee and baking spices are wrapped up in solid, silky tannins. Great depth.
The vineyard is located to the north-east of Saint-Emilion, near Pomerol, half-way between Cheval-Blanc and La Cote Roi. The 37 acres are planted with 75% Merlot, 20% Cabernent Franc and 5% Cabernet Sauvignon. The soil of the estate is sandy while the subsoil is characterised by the presence of clay and iron.
We have been in partnership with BIOVITIS since 1994. Half of the vineyard is ploughed mechanically, while the other half is cultivated with grass-cover between the rows. Green harvesting is carried out throughout the vegetation cycle, to bring yields to 35 to 40 Hl/Ha.
At Chauvin the wine is made in the traditional way, while also making the most of what modernity has to offer: nothing is done systematically and each year every effort is focused on adapting the techniques to the qualities of that year's grapes.