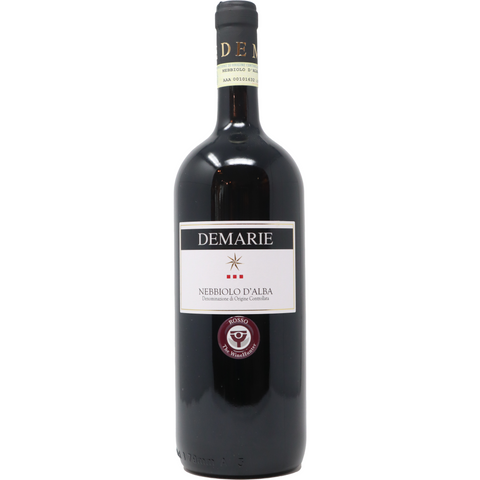 2015 Demarie, Nebbiolo d'Alba 1.5 L, Piedmont, Italy
This is a lighter expression of Nebbiolo, with no oak aging. The wine is medium-bodied and delicate – but still allows the natural robustness of the fruit to shine through. This is the true essence of Nebbiolo – with hints of violet and rose petal.
Three generations of the Demarie Giovanni family have called the region and the village of Vezza d'Alba home. The family's hard work, expertise and love of wine making have, since its founding in 1957, carved out 74 acres that yield spot-on examples of the region's special terroir.
With history reaching into the Middle ages, today the tiny paradise of hills and vineyards is well-known for its sandy terroir that is rich in sea fossil residue. Guyot-trained vines thrive on sunny slopes and alternate with abundant fruit and hazelnut orchards.