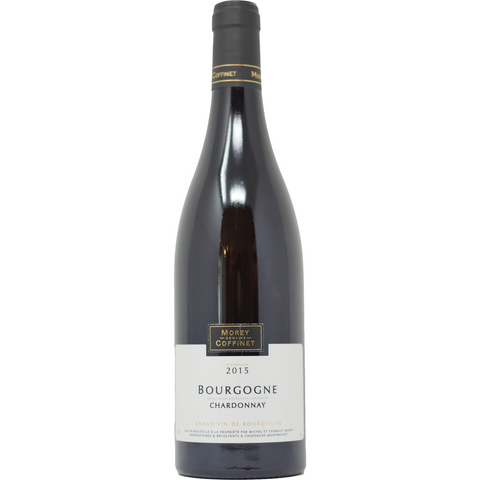 2021 Domaine Morey Coffinet Bourgogne Blanc, Burgundy, France
A discreet application of wood can be found on the ripe aromas of pear, apple and straw. There is fine richness to the generous and unusually full-bodied flavors that offer fine persistence if only average depth.
ABOUT THIS WINE
From a 0.96 hectare parcel in the village of Chassagne, both the Santenay and Puligny sides, planted in 1988, 2001, and 2012. Two sites: deep, compact clay on the Santenay side, the other near Puligny is fine with 20% limestone. Aged in 10 months in 228 and 350 L oak barrels, 25% new. Unfiltered.
ABOUT THIS PRODUCER
Son of the late Marc Morey, Michel Morey, and his wife, Fabienne (from the Pillot clan), began the Morey-Coffinet Domaine in the late 1970s with a dowry of vineyards bestowed on them by two families with extensive history in the region. With a stable foundation of 1er Crus from the southeast-facing hillside, the whites speak to the very essence of Chassagne, with fragrant aromas framed by powerful minerality. The reds capture the roasted, muscular aromas of Chassagne terroir and display silky texture and balance.Michel's son, Thibault, joined the business in the late 1990s, and the domaine's wines have since reached new heights. Every week, father and son taste each cuvée together in an ancient cellar, exchanging opinions and sharing experiences. Shy, soft-spoken Thibault continues to push the quality of his domaine to a whole different level with his expressive, powerful, wonderfully hedonistic wines. Here in the Côte de Beaune, a transition, but not a revolution, is gently in progress.