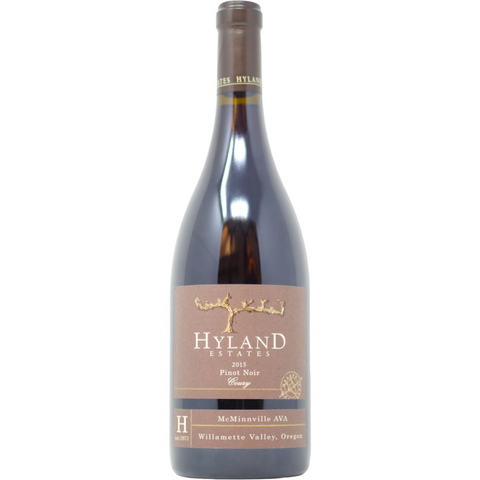 2015 Hyland Estates McMinnville Coury Pinot Noir
The signature "Coury" spice meets the nostrils right upon popping the cork. From there toasty and vanilla notes pair with candied cherries and roasted mushrooms. The palate offers fine fleshy tannins, blackberries, toasty oak, vanilla and plum.
The Coury Clone's origin is deeply rooted at Hyland. Charles Coury brought over the first vines from Alsace in the early 1960's and in a nursery partnership with Dick Erath propagated this small-cluster, robustly-spiced Pinot Noir. This estate is Biodynamically Farmed.