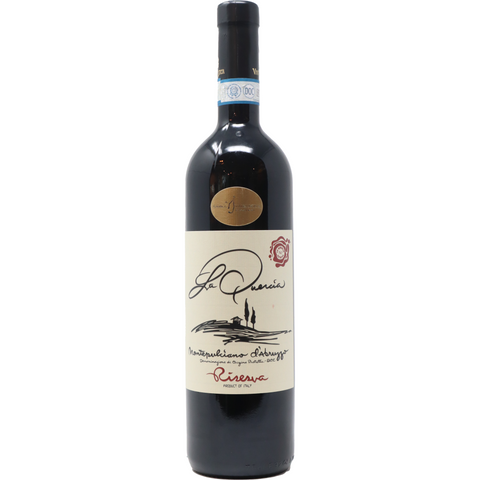 2015 La Quercia Montepulciano d'abruzzo Riserva
This Montepulciano is a great example of what can happen when you match low-yield winemaking expertise with a prolific growing zone. Made by winemaker Antonio Lamona, the result is a most expressive and balanced Montepulciano.
"La Quercia (pronounced La Kwair-cha ) means the Oak in Italian. The Oak is a traditional symbol of the province of Parma, our home for three and a half years"
The farm is run by four friends who became colleagues by chance in the late 80s. Elisabetta started her career in the administration department of a big winery where Antonio and Luca were already engaged as, respectively, oenologist and sales manager. A few years later Fabio was hired as cellar man in the same company. They worked together until 2000, when they decided to take the big step and took over a small winery called La Quercia, with whose owner they had already cooperated as consultants. La Quercia is a small winery stretching for about 12 hectares in vineyards and 3 in olive tree groves. It also has oenological plants for 400 square meters, with a productive capacity of around 4000 hl of wine. The activity of the company is eager to respect nature and environment in order to attain good and healthy products. During cultivation and processing, treatments are decreased to the minimum in order to let you find a reflection of the place of origin and its peculiarities in your glass. Cultivation and processing are based on high quality and the small details able to give relevance to the vine variety, the land where it grew up and the atmospheric phenomena that characterised the year. Quercia means Oak tree which beyond being a beautiful and majestic tree is also a symbol for its strength and genuineness