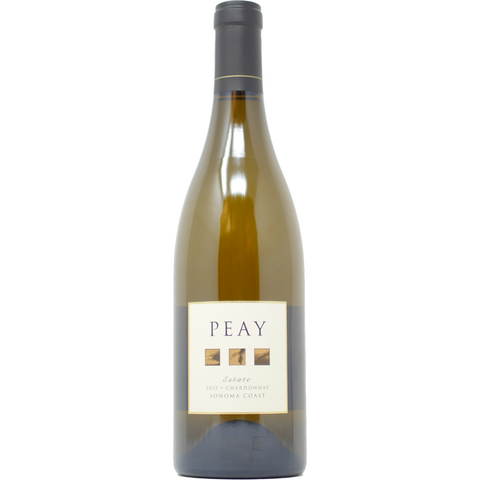 2019 Peay Vineyards "Estate" Chardonnay, Sonoma Coast, California
The nose emphasizes candied lemon, lemon verbena, and iodine. The mouthfeel is medium and silky. The 2015 is truly a seamless Chardonnay with a smooth transition from the front of the palate to the long finish.
We grow 7 clones of Chardonnay on 7 of the chilliest acres in the vineyard. We farm an assortment of Old Wente and Dijon clonal selections of Chardonnay. Regardless of clone, our Chardonnays have a distinct signature that can best be described as a combination of chalky, citrus, apple and pear notes combined with vibrant energy from the brisk acidity. These are not rich, buttery and fat Chardonnay.
Among the roster of élite wineries where she worked before starting Peay Vineyards with Nick and Andy, Vanessa cut her teeth as winemaker at Peter Michael Winery. It was there that Vanessa learned how to make superior Chardonnay and she has adapted her approach to suit our cooler site.