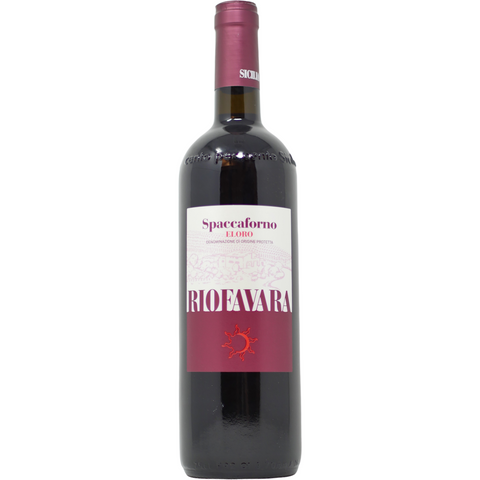 2015 Riofavara "Spaccaforno" Nero d'Avola Eloro, Sicily
A deep ruby-colored wine with a gorgeous nose of ripe cherries, plums, and sweet spices. Lush fruit, terroir, and limestone acidity are the stars here backed by great structure, balance, and well-integrated tannins.
Arguably Sicily's greatest native grape: Nero d'Avola. In the white soils of the Eloro appellation, near Ispica, the combination of copious sunshine, cooling coastal breezes, and water reserves deep in the bedrock provides Nero d'Avola with power,nuance, and superbly refreshing acidity.