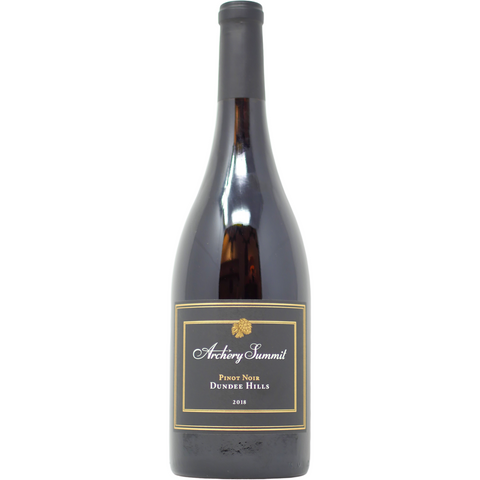 2018 Archery Summit Dundee Hills, Willamette Valley, Oregon, USA
The 2018 Dundee Hills Pinot Noir is a seductive, elegant wine that leads with vibrant floral notes of lilac and violet. These floral components are joined by touches of cherry, red raspberry, blood orange, and a hint of cocoa powder.
At Archery Summit, they embrace traditional winemaking techniques as well as Pinot-centric technological innovations, enabling them to craft the very best wine from each vintage. Painstaking efforts including hand-farming and harvesting have helped them forge an international reputation for being one of the finest Pinot Noir producers in the world.
The estate vineyards use sustainable practices and are LIVE Certified.