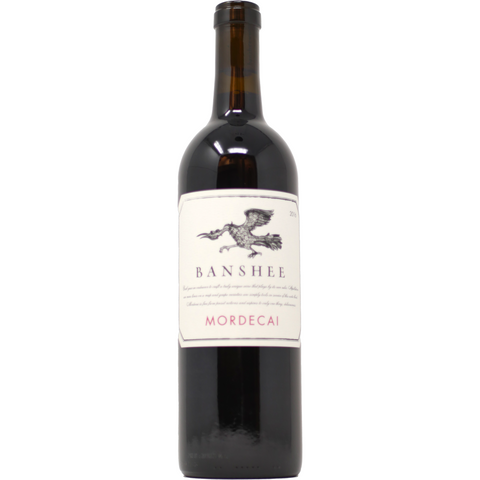 2016 Banshee Mordecai
An enticing nose of pepper, violets, cigar and cassis. On the palate it is a mouthwatering mélange of red berry and plum flavors backed by earthy tones of herb roasted meat and fresh black trumpet giving way to a spiceladen finish.
Banshee Wines was started in 2009 with money borrowed from our friends and family,. Launched with eight barrels of coveted Sonoma Coast Pinot Noir. Our initial intent was to make wines that tasted like the best California had to offer, but were priced so that everyone could enjoy them.