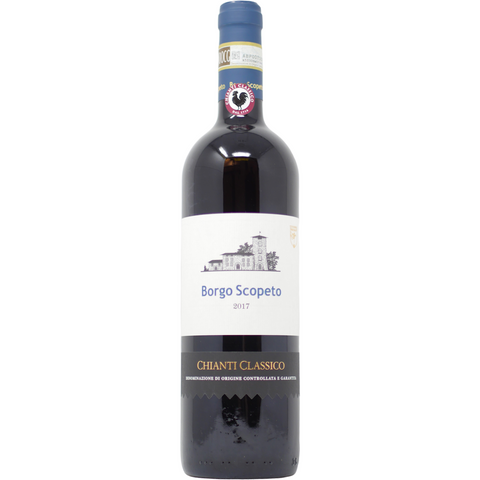 2016 Borgo Scopeto Chianti Classico, Tuscany, Italy
D.O.C.G. Chianti Classico, the Borgo Scopeto over delivers in both taste and value. Drier and firmly structured, notes of cocoa, vanilla and tart cherry with a long finish. The quintessential go-to wine for Italian cuisine.
Borgo Scopeto is an old and well-established estate producer of Chianti Classico.
It is a true borgo - a hamlet with its own church, post office, town center, and residences. Elisabetta Gnudi Angelini owns Borgo Scopeto, along with Altesino, Caparzo, and Doga delle Clavule, and she and winemaker Massimo Bracalente are responsible for all aspects of the production of Borgo Scopeto wines. The first bottle of Chianti Classico with the Borgo Scopeto label dates back to 1990.