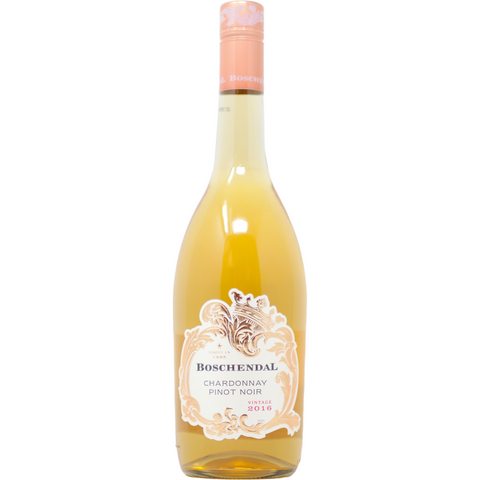 2016 Boschendal Pinot Noir / Chardonnay"1685"
Made up of 61% Chardonnay and 39% Pinot Noir this wine imparts hints of strawberry preserve and ripe red berries. A truly versatile wine perfect with most cuisines.
The Boschendal estate is nestled in one of the most picturesque valleys in the Cape wine lands and is one of South Africa's original wine farms.