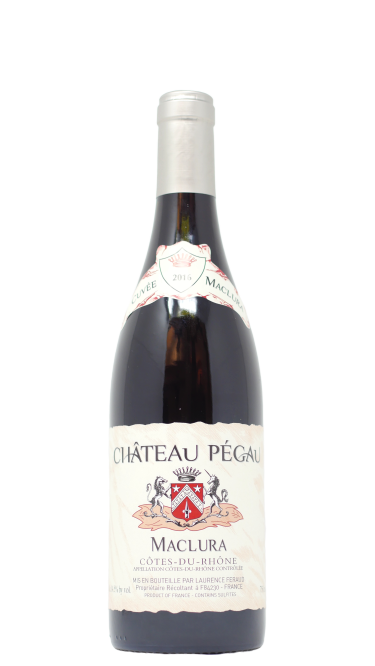 2017 Château Pégau Côtes-du-Rhône "Cuvée Maclura", Rhône Valley, France
"Maclura" is a type of Osage Orange tree (also known by the name Hedge Apple). Intense aromas of cassis, blackberry, and spice, with soft, ripe, tannins on the palate and a lingering finish.
In 2012, Châteauneuf-du-Pape icons Paul and Laurence Féraud purchased a 100+ acre estate in Sorgues, and renamed it Château Pegau. It is an exceptional terroir situated less than 4 miles southeast of Châteauneuf-du-Pape. Loaded with classic Côtes du Rhône fruit and spice, the wines retain the hallmark stamp and identity of Pegau.