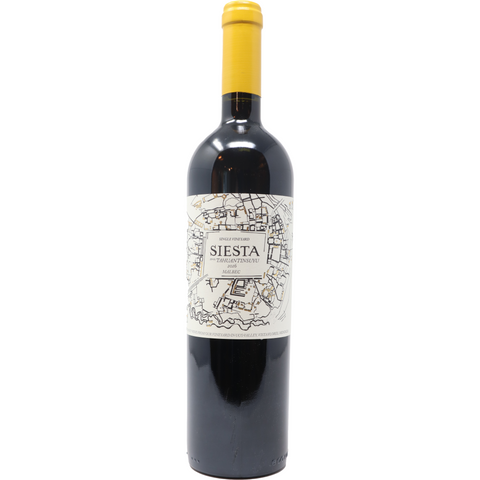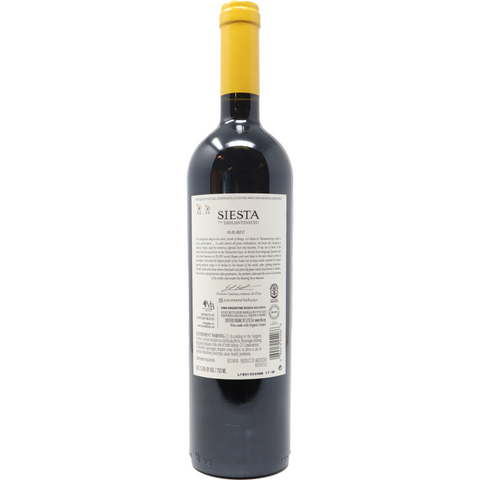 2016 Ernesto Catena "Siesta" Malbec, Mendoza, Argentina
Deep colored, with complex aromas of plum and violet, coupled with a hint of fig jam, vanilla, chocolate, and smoky subtlety courtesy of its time in oak barrels. In the mouth it's "round", balanced, unctuous with silky tannins and great lingering finish.
One of the pioneers of biodynamic viticulture in Argentina, Ernesto Catena makes rich, focused wines with considerable integrity.
Founded by Ernesto Catena, a fourth-generation winemaker of Italian descent, Siesta was inspired by ancient Incan traditions. The Inca would often bury offerings to the land so that it would remain healthy and fertile. Following this ancient tradition, every year Ernesto Catena's team buries a few bottles of their best wines in the Vistaflores vineyard, hoping that while sleeping their endless "Siesta", these bottles will protect the vines, people, and harvest. Only biodynamically-certified grapes from the best lots of the Vistaflores vineyard that have been fermented in small tanks are used. The wine is later aged in French and American oak barrels for 14 months and then ages in bottle for another year. Intense, complex, and elegant, Siesta wines aim to express the varietal personality, which is enhanced by the unique characteristics of the Vistaflores terroir.