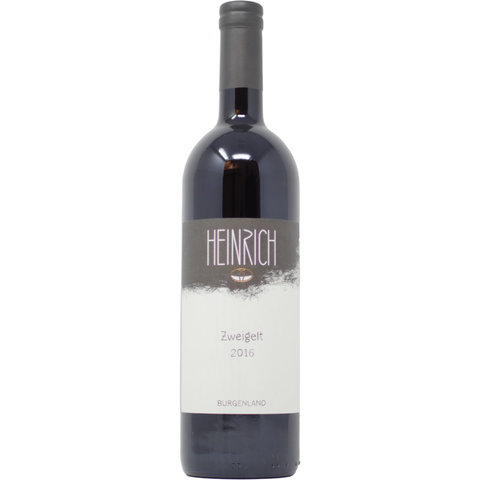 2016 Heinrich Zweigelt
All varieties of cherry from morello to wild are endowed three-dimensional depth through fine-grained, yet catchy tannins. Despite all finesse and sheer, cool elegance, one attribute remains which the heart of this Zweigelt sings: pure juiciness.
In 2000, the Heinrich's were recognized with the prestigious Falstaff "Winemaker of the Year" award. The philosophy at the winery is as transparent and pure as their wines. The province of Burgenland lies on Austria's central, eastern border. The climate is regulated by the last fingers of the Alps, which extend to the top of Lake Neusiedl. It is in the two wine growing regions of Neusiedlersee-Hugelland located on both sides of the lake that most of the province's wine is grown. The winery is dedicated to promoting elite examples of classic varietals from the area like Zweigelt, St. Laurent and Blaufränkisch.