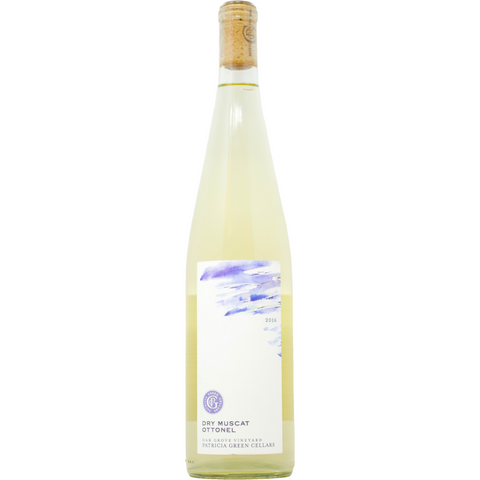 2016 Patricia Green Muscat D'ottonel
Muscat Ottonel is a white wine grape variety that is a member of the Muscat family. Patty Green produces this exotic varietal in a bone-dry style showcasing its elegance and fragrance of pear blossoms and white flowers.
This is generally a lower acid grape and while it is far from high in acid it has a nice lift and snap to it that makes for a refreshing, almost thirst-quenching sort of beverage.