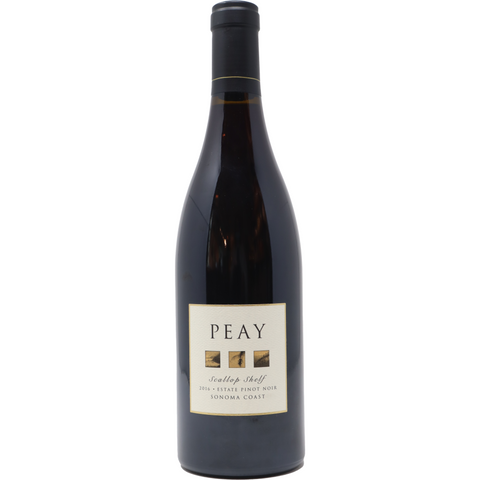 2016 Peay Vineyards ''Scallop Shelf'' Pinot Noir, Sonoma Coast, California, USA
Floral and citrus aromatics with a savory and earth driven finish on the palate. We hate to say it is more "Burgundian" but there certainly is a definitive sense of place here, as though you can feel the Pacific fog rolling in while you swirl your glass.
Peay Vineyards is a first-generation family winery. Husband and wife, Nick Peay & Vanessa Wong, grow and make the wine and brother, Andy Peay, and his wife Ami, sell the wine and run the business.
All wines are made from grapes grown on our 53-acre estate vineyard located above a river gorge in the far northwestern corner of the Sonoma Coast, 4 miles from the Pacific Ocean at Sea Ranch. We sit in the chilly inversion layer with fog and wind from the Ocean maintaining cool temperatures with plenty of sunlight.
Winemaker Vanessa Wong left her position as winemaker at Peter Michael Winery in 2001 to launch Peay Vineyards. Formerly she worked at Chateau Lafite-Rothschild, Domaine Jean Gros and Hirsch Winery.
We farm organically and maintain our licenses for fish friendly farming and integrated pest management. The health of our vineyard dictates these approaches to farming and making wine. We also run on bio-diesel at the vineyard and solar power at both the vineyard and winery.