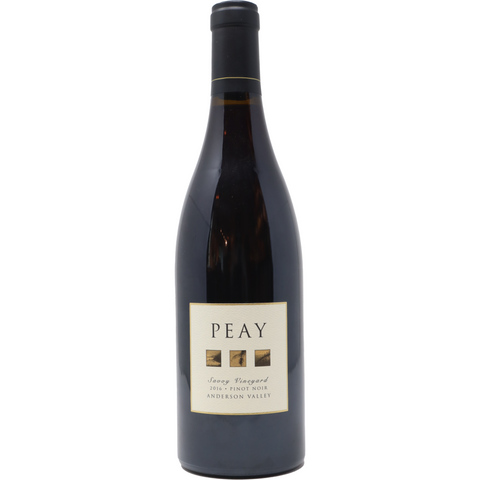 2016 Peay Vineyards ''Savoy Vineyard'' Pinot Noir, Anderson Valley, California, USA
The nose has Bing & red cherry fruit aromas accented by smoky, velvety notes. A little bit of a Luxardo cherry smell sits deeper in the glass. On the palate a hint of sarsaparilla & clove combine with the aromas from the nose & linger on a long finish.
Husband and wife, Nick Peay & Vanessa Wong, grow and make the wine and brother Andy Peay sells the wine and runs the business.
With minor exceptions, all wines are made from grapes grown on their 51-acre hilltop vineyard located above a river in the far northwestern corner of the West Sonoma Coast.
They farm organically and maintain certifications for fish-friendly farming and integrated pest management. The health of their vineyard dictates these approaches to farming and making wine. They also run on bio-diesel at the vineyard and solar power at both the vineyard and winery.