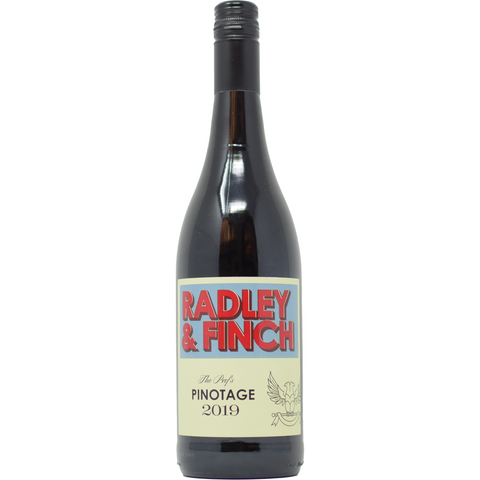 2019 Radley & Finch Pinotage - Western Cape, South Africa
A wine expressing the plush riper side of Pinotage with plumb, cherry and light spice notes while still reflecting a very subtle old-world tannin. Ready to drink now but will be good for the next five years. Pairs great with hearty and meaty dishes.
Radley & Finch is a range of varietal wines made by Thinus Kruger and Pascal Schildt.
The name was inspired from the famous book: To Kill a Mockingbird, but unlike the serious nature of the book, these wines aim to reflect a typical and light-hearted style of wine true to the most enjoyed grape varieties originating in South Africa.
The motto: Optimism, beats the pants off pessimism. We want these wines to be an honest path for wine drinkers to delve into the special world of premium South African wines over time.
The majority of the grapes for these wines come from the Voor-Paardeberg Mountain (1 hr north of Cape Town) and a small portion from Stellenbosch as well.
The wines were not aged in oak (except a small portion of the Shiraz).