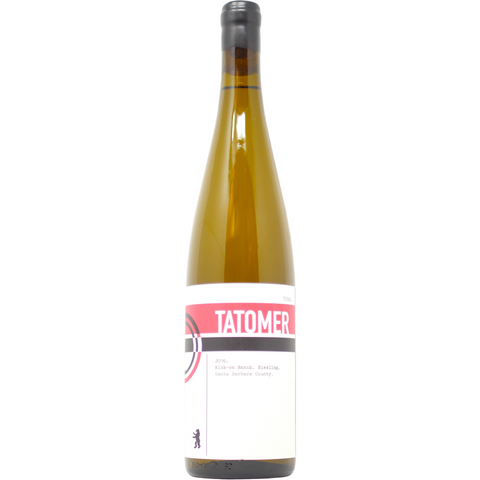 2016 Tatomer 'Kick-on Ranch' Riesling, Santa Barbara, USA
On the pallet it exhibits citrus fruits, a wonderful salinity, and great length. This is the most age worthy of all of my wines and I highly recommend decanting it.
This is a small vineyard located in western Los Alamos, close to the Vandenberg Air Force Base. The town of Los Alamos is wedged between the Santa Maria Valley and the Santa Ynez Valleys in Santa Barbara County. Frigid winds coming off of the cold Pacific Ocean waters flow though this vineyard daily; helping to keep it cool and dry. The owners allow me to do as much as the farming as I see fit, but I am lucky enough to have Jeff Frey doing most of the work. The soil is a very sandy loam. This is a younger site with a huge future due to it's climate. The wine I designate "Kick-on Ranch" gets the full "Austrian treatment', meaning some skin contact and aged in neutral wood. The outcome is a wine with floral, and mineral aromas.