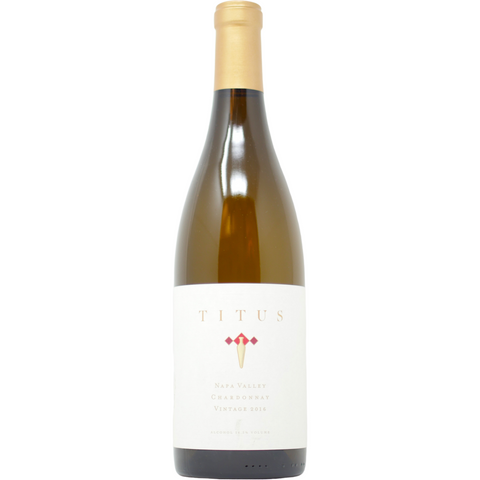 2016 Titus Vineyards Chardonnay Napa Valley, California, USA
Flavors of pear, citrus, vanilla, and baking spices that are stunningly pure and travel all the way through to the focused, precise finish. Full-bodied and richly textured with a touch of cream, this wine offers both elegance and richness.
Family owned, second generation Napa Valley winegrowers . After more than twenty years of growing grapes for other wineries, including Charles Krug, Beaulieu Vineyards, Quail Ridge, and Pine Ridge, Lee and Ruth left the creation of Titus Vineyards wines up to their sons: Phillip works as winemaker for Titus Vineyards, while Eric manages the business and vineyards.