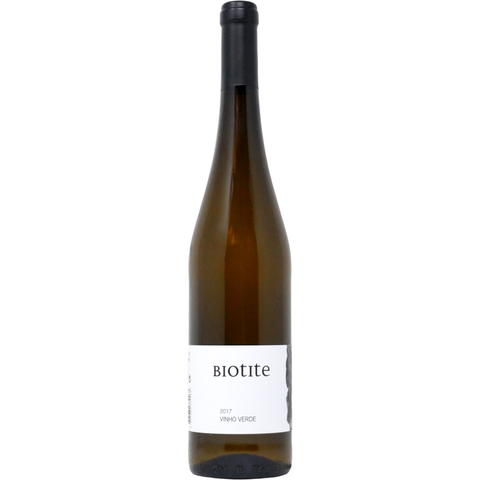 2017 A.L Ribeiro 'Biotite', Vinho Verde, Portugal
The name 'Biotite' refers to the dominant mineral present in the soils of the certified organic vineyard this wine is sourced from, in Portugal's Vinho Verde region. A blend of Loureiro, Avesso, and Arinto, it's bright and saline yet silky in texture.
From all native Portuguese grapes, the prevalent grape in this blend is Loureiro. António and Sara vinify their wines by parcel rather than by varietal, which means this Vinho Verde is a direct product of the vineyard from which it came. Biotite, the cuvé's namesake, is the dominant mineral present in the soils of this vineyard, lending a racy mineral quality to this wine. Grapes are handpicked and pressed in a pneumatic press while cold. Fermentation begins using only natural yeasts in stainless steel vats, after which the wine is aged in steel.