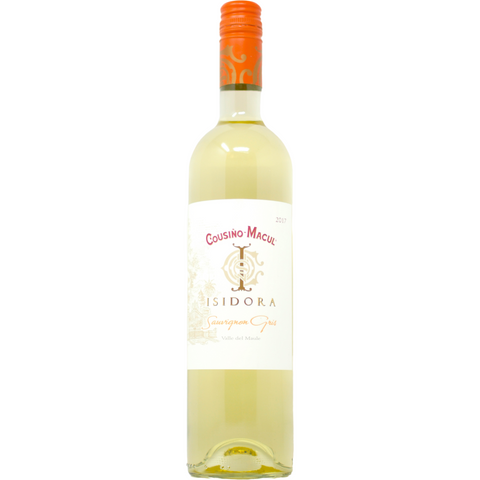 2017 Cousino-Macul Sauvignon Gris Isidora, Central Valley, Chile
A bright and clean yellowish color. In nose we can perceive aromas that remind us of peach, fresh pineapple and floral notes. It has a high acidity in mouth and peach notes are confirmed. It is a fresh wine with a long lasting mouthfeel.
Founded in 1856, Viña Cousiño Macul is the only vineyard in Chile established in the XIX century that still remains in theoriginal family. With the incorporation of new lines of wine, like Finis Terrae and Dama de Plata, the acquisition of terrain in Paine, and other important milestones, the new generations have maintained the family tradition while also leaving their own legacy on the vineyard. Currently, the sixth and seventh generation of the family are managing the estate.