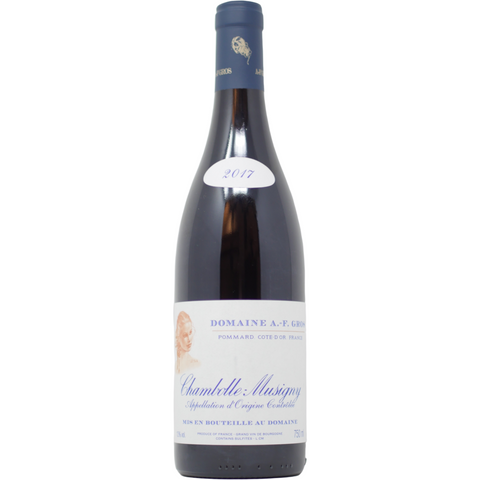 2017 Domaine A.F Gros Chambolle-Musigny, Burgundy, France
Domaine AF Gros is at perhaps the apex of Burgundy producers these days. The wines are detailed, providing a clear picture of vintage and terroir while remaining powerful and rich. Wines that deserve ageing but will reward the early drinkers.
Here the wood treatment is not subtle as notes of menthol, toast and vanilla appear though they're not so strong as to overshadow the otherwise ultra-fresh and pure essence of dark cherry and lavender. The medium weight flavors possess a polished mouth feel thanks to the fine-grained tannins that shape the lightly mineral-inflected finish. The acidity is bright but not drying and this should drink well young if preferred.