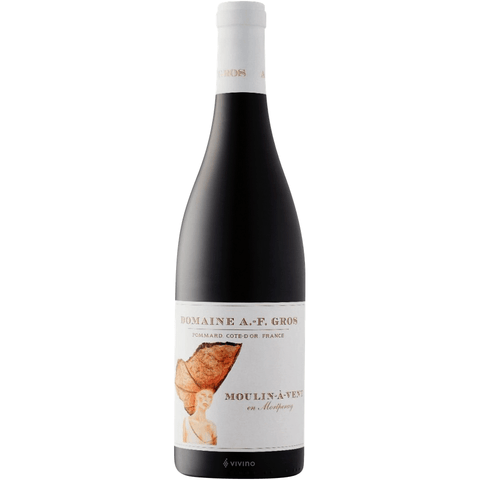 2017 Domaine A.F. Gros Moulin a Vent
Domaine AF Gros is at perhaps the apex of Burgundy producers these days. The wines are detailed, providing a clear picture of vintage and terroir while remaining powerful and rich. Wines that deserve ageing but will reward the early drinkers.

AF Gros is one of several elite Cotes de Nuits growers who are helping to create a groundswell of love around Beaujolais! Gamay is a grape with a gentle tannin, bright acidity and red berry floral bouquet - and this version is treated with all due respect: no carbonic maceration; instead made like traditional red burgundy and aged in large oak founders for one year. Moulin a Vent is the Beaujolais Cru that is the most Pinot of all - it's an exceptional terroir with great personality: elegant fruit, finesse, structure, and depth.