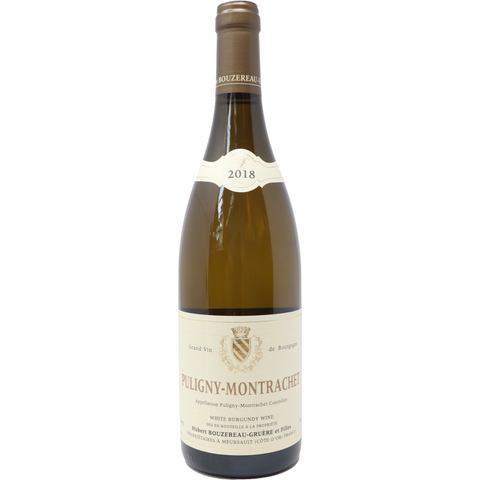 2021 Domaine Hubert Bouzereau-Gruere Puligny-Montrachet, Burgundy, France
A beautifully structured Chardonnay, with aromas and flavors of grilled almond, hazelnut and dried fruit. Nice, long finish. The wine itself is a excellent and always a crowd pleaser.

The grapes come from one small, single-vineyard parcel, named "Houilleres" — difficult to pronounce and not so pretty sounding; so they leave the vineyard name off the label.