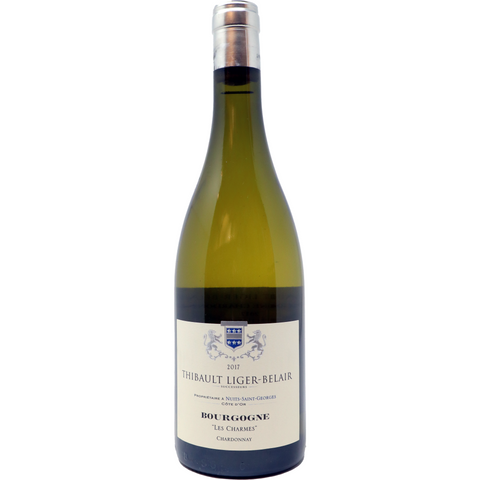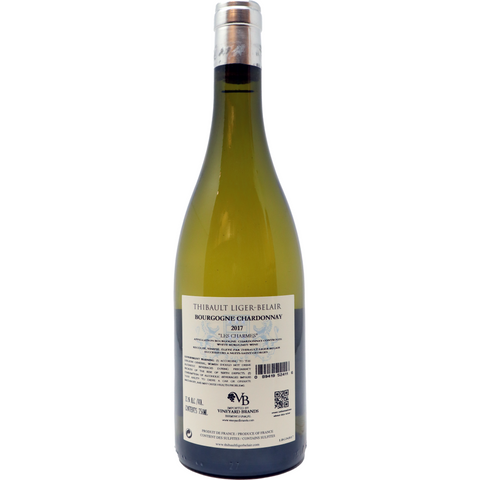 2017 Domaine Liger-Belair Bourgogne Blanc "Les Charmes", France
A candied, tropical nose. On the palate, ripe butterscotch flavors with an easy silky texture. Golden Delicious apple flavor and quite floral, too, with a minty finish.
This cuvee comes from a blend between some wine from 60 % Maconnais in the area of Lugny and 40% Montagny in the cote Chalonnaise. This two soils give each one something different:
The wines from Lugny with the limestone give some freshness and some minerality of structure; we can find some aromas of citrus, grapefruit and white roses.
The wines from Montagny give some note of ripe pear and peach. In the mouth, the wine is always fresh, young at heart, frisky, alluring, and rich in spicy back-flavours.
Domaine Thibault Liger-Belair is 20-acre estate in Nuits-Saint-Georges. It was created in 2003 by Thibault Liger-Belair, whose family has been in the wine business in Burgundy for several hundred years. Preceding generations ran domaines and negociant businesses. Today Thibault runs Domaine Thibault Liger-Belair and has a self-named negociant company. The domaine has parcels in eight appellations. There are Grand Crus in Clos de Vougeot and Richebourg, and Premier Crus in Vosne Romanee and Nuits-Saints-Georges. Thibault is the cousin of Louis-Michel of Domaine du Comte Liger-Belair. Clive Coates notes that Domaine Thibault Liger-Belair "is a future star."