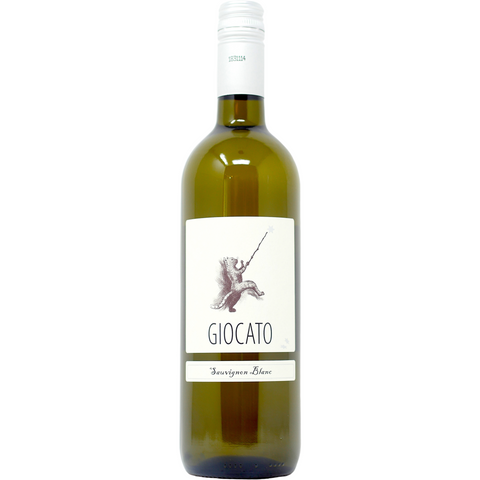 2017 Edi Simcic "Giocato" Sauvignon Blanc, Goriška Brda, Slovenia
It's fragrance is reminiscent of elder blossoms, dried grass and kiwi, which is complemented by the soft aroma of melon and ripe pear. In the mouth, it gives a smooth, fresh taste; it is medium bodied with nice acidity.
The brand GIOCATO was developed on the foundations of permanent cooperation between Slovenian winery Edi Simčič, their lead oenologist Aleks Simčič and US wine importer Small Vineyards – August Wine Group in order to satisfy American market demands for wines of simpler character with fresh mineral notes and a distinctive varietal aroma, which hail from well established winegrowing regions.
During the past several years, the Goriška Brda region and its Italian counterpart, known as Collio, have gained a steady following among lovers of quality wine. Aleks Simčič works with local winemakers and their oenologists and advises them on the selection of the most suitable vineyard sites, varieties and finished wines.