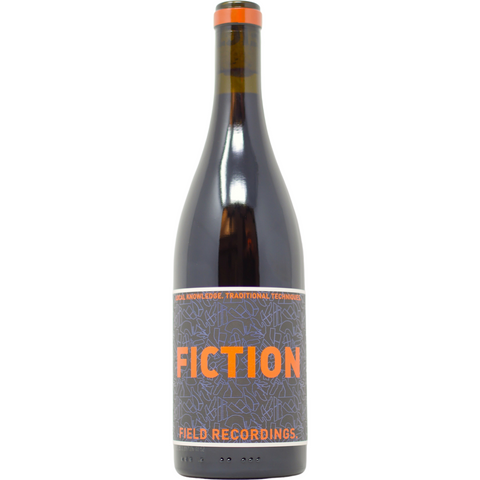 2017 Field Recording "Fiction" Red
Heady aromas of blueberry pie, ripe plums, notes of dark chocolate  a touch of cedar, soft tannins and jammy finish. 
Field Recordings is 35-year old winemaker Andrew Jones' personal catalog of the people and places he values most. Spending his days as a vine nursery fieldman planning and planting vineyards for farmers all over California, Andrew is sometimes offered small lots of their best fruit on the side. Having stood in just about every vineyard on the Central Coast, he has a keen eye for diamonds in the rough: sites that are unknown or under-appreciated but hold enormous untapped potential. As friendships are made and opportunities are embraced, Andrew produces small quantities of soulful wine from these unusual, quiet vineyards.
Wonderwall focuses on Pinot Noir and Chardonnay from extreme, coastal locations. Breaking through and breaking rules. Alloy Wine Works is a collection of varietal wines packaged only in tallboy 500 ml cans. The perfect balance of inventive spirit and rural charm. Each can is pure craft wine, not to be "hip" or "relevant", but because we want to. Fiction, the original spin-off label, is a white and red wine produced from multiple vineyards and multiple varieties. Taking what the season gives us and creating a blend made for every occasion. Ready for tonight, tomorrow or this weekend.