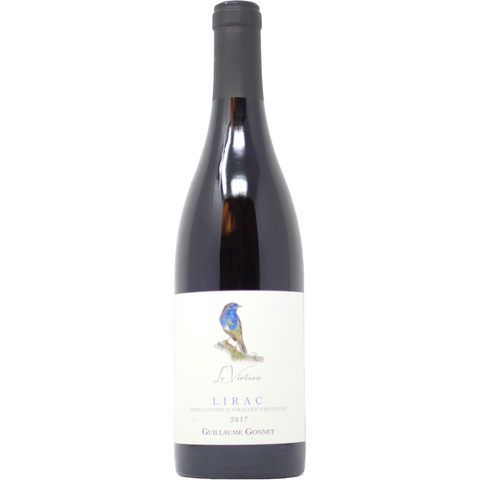 2017 Guillaume Gonnet "Le Virtuose", Lirac, Rhône Valley, France
A perfume of strawberries wafts from the glass along with sensual floral notes. This gem is packed with fruit, earth, spice, and floral notes. Grenache aged in stainless steele and concrete is blended with Syrah that is aged in large oak barrels.
Owner and winemaker of his family's Châteauneuf du Pape estate since 2006, 'Guillaume Gonnet, Vigneron', was created by Guillaume and his Australian wife Kelly.
Guillaume and Kelly have always been fascinated by the notion of "terroir", most notably about how the Southern Rhône varieties express themselves in diverse terroir.
Guillaume Gonnet wines are the realisation of their dream to explore the potential of Southern Rhône grape varieties in varing terroir in the South of France, and around the world.