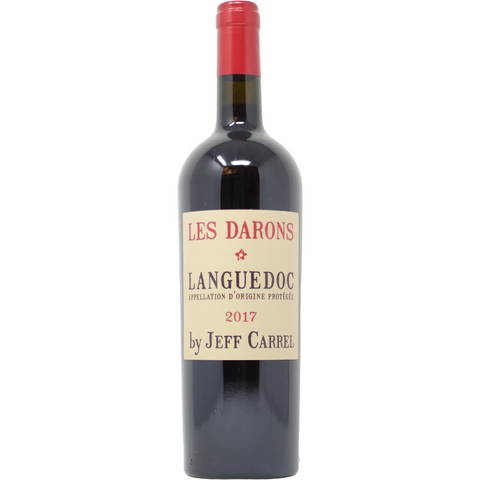 2017 Jeff Carrel "Les Darons", Languedoc-Roussillon, France
An homage to his parents, Les Darons ripe, red and dark fruit aromas, with plenty of spice and a streak of underlying minerality. An unoaked classic to be enjoyed every day.
ABOUT THIS WINE
Grenache, Syrah and Carignan.
Sustainably grown from old-vines Grenache & Carignan (averaging 40+ years in age!) with a dollup of younger- vines Syrah. Yields of just 2.33 tons/acre for the Grenache and Carignan.
The Grenache and Carignan were vinified together (fully destemmed, extraction by pigeage) in concrete tanks. Pre-fermation maceration for the Syrah (extraction by pigeage and pumpovers). Blended and aged in cement tanks on the fine lees. Unoaked, bottled in early summer.
Grenache and Carignan have long been cultivated in Southern France and represent the "forefathers" of the Languedoc Appellation's red wines. An homage showcasing these varietals, this wine was subsequently labeled "Les Darons", the affectionate expression for "The Parents" in the Parisian suburbs where winemaker Jeff Carrel was born.
ABOUT THIS PRODUCER
Today we are mainly working in Languedoc Roussillon but also in Bordeaux, Beaujolais and Burgundy.
Jeff Carrel develops original ranges of wine, with original labels and affordable prices: simple wines but not simplistic.
Each wine has its own universe and its own story to tell. Making wines with a strong identity, with societal and environmental values, technical precision and personality, all the way from the vines to the bottle.
And if these wines exist it is because they are a reflection of the people behind them, a story of encounters, cultures, varieties, climates, and their only pretension is to be sincere.