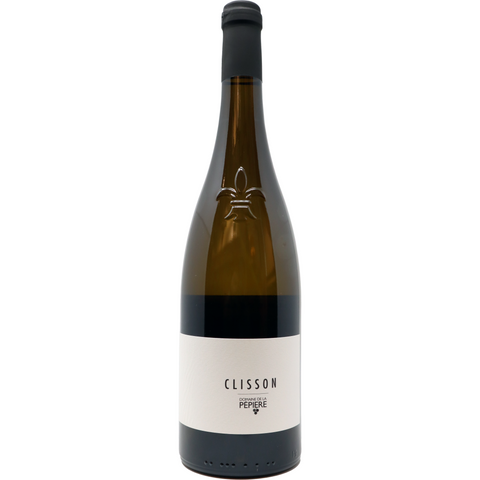 2020 Domaine de la Pépière Muscadet Sevre et Maine "Clisson", Loire Valley, France
Designed with aging in mind, this wine boasts a remarkable structure and firmness that promises to evolve gracefully over time. Its dense texture envelopes a symphony of luscious white and yellow fruits, perfectly ripened to perfection. Hints of tantalizing spice and a subtle pepper character add a delightful complexity to its profile, elevating it to a rich, impressive, and full-bodied experience.
ABOUT THIS WINE
Pepiere's Clisson is the "Rolls Royce of Muscadets," and it's also this iconic estate's top bottling. One of the grandest, richest, and most complex expressions of Melon de Bourgogne on the planet, it's a real treat. The Clisson bottling comes from a 50-100-year-old section of vines in Pepière's core vineyard near the winery in the cru of Clisson. Besides vine age, the distinguishing factor is the granite de Clisson, a very hard, compact form of granite. The very poor top soils are decomposed granite de Clisson with little clay and a lot of quartz and mica and lie over hard granite de Clisson mother rock. The farming is certified biodynamic. The hand-harvested bunches are direct-pressed and the juice settled naturally overnight. It is then fermented spontaneously with natural yeasts and aged on its lees for a minimum of 2 years in underground vats. The wine is bottled without fining or filtering.
ABOUT THIS PRODUCER
The heart of Marc Ollivier's estate is a 10-hectare plot near home in the Clisson cru; 8 hectares of it go into this bottling, while 2 hectares are used for the entry-level Sur Lie. Its distinguishing feature is the soil type, called granite de Clisson, which is a particularly poor, hard, compact granite with little clay and a lot of quartz and mica over hard granite mother rock.