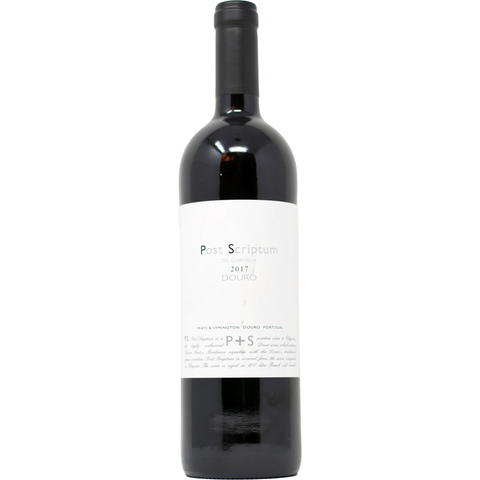 2017 Prats & Symington, 'Post Scriptum', Douro, Portugal
Post Scriptum is a partner wine to Chryseia, drawn from the same vineyards. Its profile is similar, with expressive, fresh and concentrated fruit married to exquisite balance and elegance. Lighter oaked, it is ready to enjoy at a younger age.
Chryseia, which means "golden" in Greek, is one of the leading red table wines from Portugal's Douro Valley. Crafted by Prats & Symington family, Port producers since 1882, and Bruno Prats, former owner of the famed Chateau Cos d'Estournel, Chryseia began with some experimental lots of wine in 1999. Sine that time, the wine has demonstrated the incredible potential of combining winemaking expertise from the Douro Valley and Bordeaux, two of the world's best wine regions. Chryseia further underscored its commitment to producing wine in the Douro Valley with the acquisition of Quinta de Perdiz, and the legendary Quinta de Roriz in 2009.