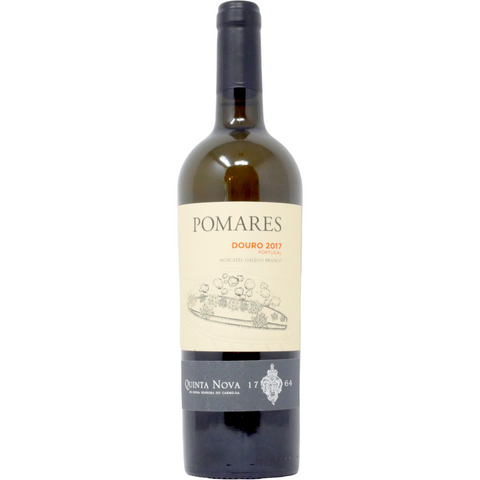 2017 Quinta Nova de Nossa Senhora do Carmo 'Pomares' Moscatel, Douro, Portugal
In an explosion of aromas of meadow flowers, the reineta green apple and the vine peach, very balanced.On Palate intense fruit flavor with white pulp, the lime, it shows vibrant, fresh and with a very long finish.  
It was in the Douro and Quinta Nova that, within the expression of Pomares, aromatic nuances, flavors and textures are created from each of the vineyards that gave rise to it. This Quinta Nova Pomares Moscatel Brnaco proves it perfectly.