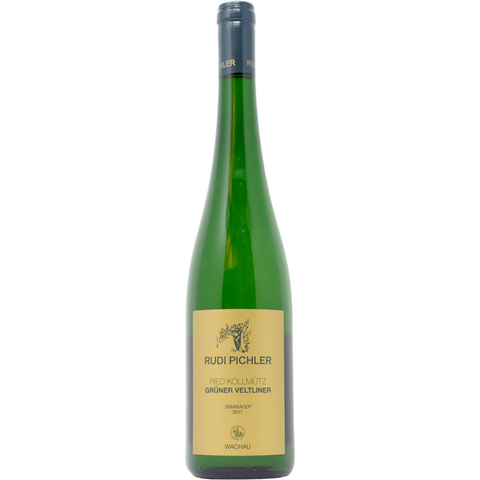 2017 Rudi Pichler Gruner Veltliner Smaragd Kollmutz
Grüner Veltliner is the grape of Austria and produces a dry white wine with savory aromas, spicy flavors, and good acidity. Grüner Veltliner Smaragd from the Wachau is a full-bodied wine, rich in style with notes of stone fruit, lemon and arugula.
The Pichler family has been making wine in the village of Wösendorf since at least the late 19th century. The steep hillsides that hug the river were formed of ancient Gföhler Gneiss, a particular primary rock, as well as granite and some slate deposits. It is this particular variety of soil and steep exposure that combine with the unique microclimate of this area to produce the distinct wines of the Wachau. Pichler's vineyard holdings are primarily in the western end of the Wachau, where the cool mountain breezes underscore the minerality and structure in the wines. Working from old vines on primary rock soils, it is the aim of the Pichler estate to reflect these vineyard very clearly in his wines. Rooted in steep stone terraces, vines more than forty years old yield wines that couple exacting minerality with complex fruit flavours.