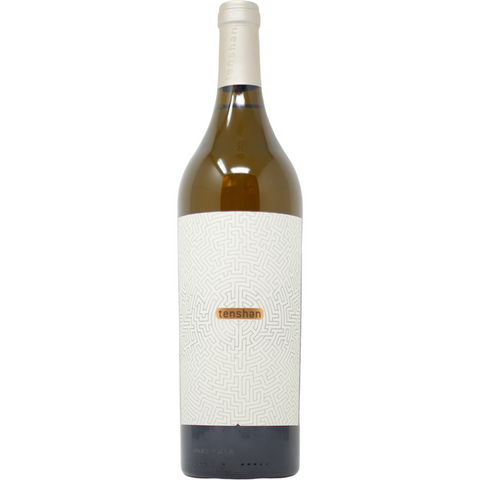 2017 Tenshen White, Central Coast, California, USA
The 2017 Tenshen white is expressive, aromatic and juicy, featuring a rich, ripe, fleshy core of apricot and peach, accented with vanilla bean, honeysuckle and melon flavors. A spicy note lingers on the long finish.
Tenshen is a play on words that nods to the winemaking acumen and the tension that occurs when harvesting. Tenshen's thought provoking Rhône blends are tenacious and alluring. An abstract energy that a wine possesses, inspired by picking at a just-ripe-enough precipice and then getting out of the way. Winemaker and Owner are Julian Gonzales and Alex Guarachi.
Viognier, Roussanne, Grenache Blanc and Chardonnay. #31 on Wine Specator's Top 100 of 2016.