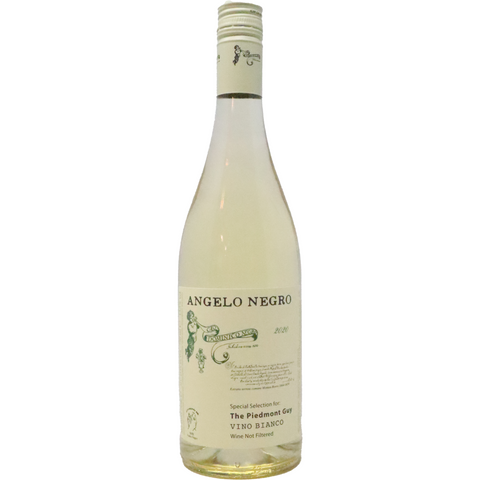 2021 Angelo Negro "Roero Arneis Unfiltered", Piedmont, Italy
Deliciously aromatic with notes of yellow apple skin, white grapefruit, sandy minerals, and citrus blossoms, the wine's suspended lees live it an extra dimension on the palate.
The Negro estate is one of the indisputable legends of the Roero region. Giovanni Negro, the estate's present owner, is reputed to have produced the first dry Roero Arneis on record in 1971. Fuller, fresher, and more satisfying than most Arneis, Negro's unfiltered wonder takes the grape to another dimension. The wine is aged on its less for six months and given an extra low dose of sulfur to allow its true nature to shine at a very young age.
Serve the wine slightly chilled with oysters on the half-shell, crab pastas, lightly dressed salads, broiled halibut, sushi, and sashimi.